Mr D had lost his job. The family had financial problems and their mortgage company were seeking repossession. With only days to go, we were able to help stop the court action. They had thought they had run out of options and could see no way out, but we won them some breathing space and then sat down to find the ways to solve their repossession and money problems. (For more information on how to stop repossession, click here)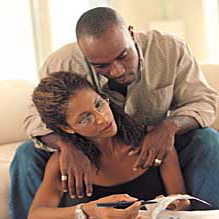 .
They decided that a fast sale would be ideal so they could also pay off some other urgent bills.  We were able get everything moving quickly and helped the family find a rental property nearby. Since they wanted something long-term, we made sure the landlord was thinking the same way. We even negotiated a discounted rent for a period while Mr D got back on his feet.
Within a month they were in their new place, sleeping soundly at night again. And the neighbours never knew a thing about it.